1.1 Obtaining a user account and password
If you are a student or parent, contact your class teacher to obtain a user account and password, as well as to change your password.
Parents of preschool children in kindergarten should contact the educator in their educational group for the information about the user account for their child.
The teaching staff should contact the school ICT coordinator for the username and password.
1.2 Access to the platform
Click on the "Digital Classroom" button located in the main menu in the right corner (Figure 1).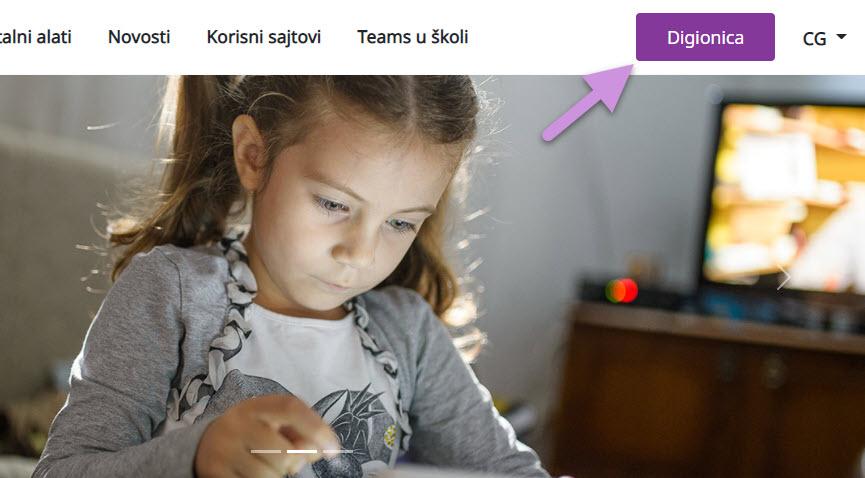 Digital Classroom can be accessed via the following link: https://montenegro.learningpassport.org
1.3 Logging into the platform
You can log into the platform with your Microsoft Office365 account that you received at school (teachers and students) or kindergarten (educators and parents). When logging in, you need to enter your email address and password.

After logging in to the Digital Classroom, you can use web versions of all Office 365 programs and services without logging in again. For more information, visit the Digital Tools page.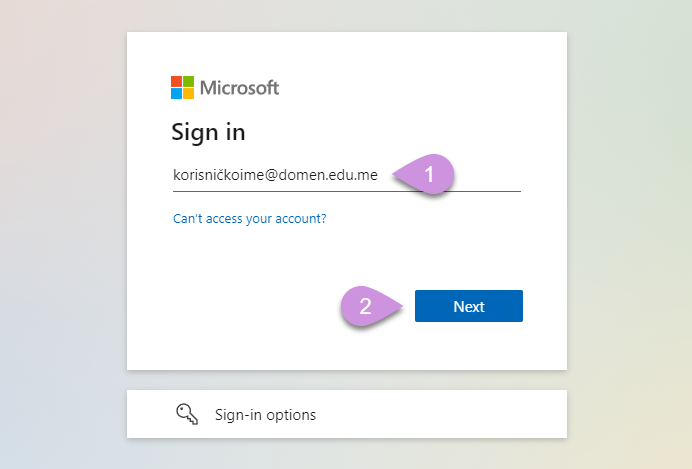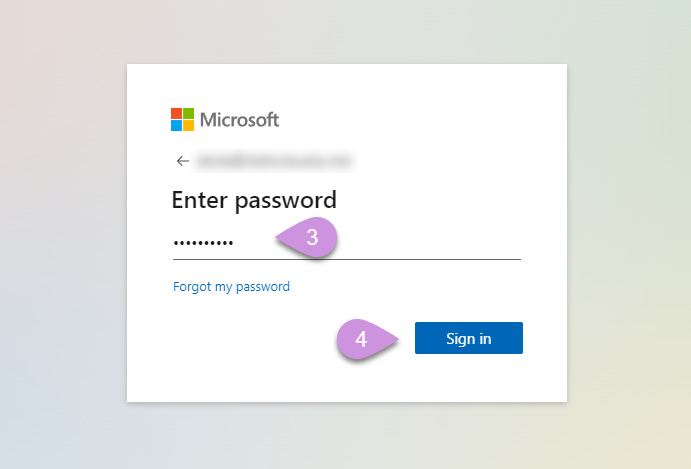 1.4 Setting up a user account
After successfully logging in and entering the Digital Classroom, you need to fill in the profile fields. When you have filled in all the required fields ("Name", "Surname", "Gender", "Year of birth", "Level of education /grade the content of which you are accessing", and "Educational institution"), you can join the Digital Classroom by clicking on the "START" button.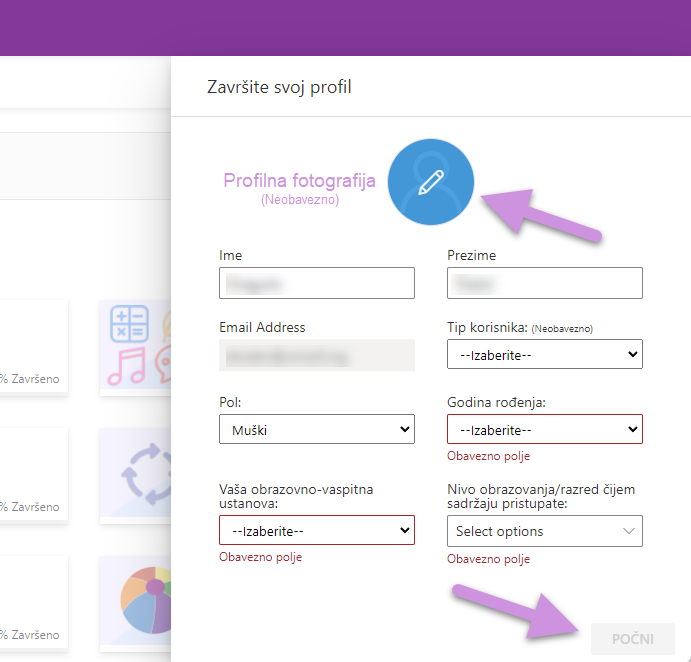 Depending on the selection of the "Education level/grade" field, you will be shown the content for that level / grade. In this field you can select more options if you want to have access to educational materials of higher grades and educational levels.

With a student account, it is possible to choose pre-school education and one or more grades of primary and secondary school
With the teacher's account, it is possible to select the option "teacher" and/or "preschool educator"
For teachers, the field "Educational institution" represents the institution in which they work.

You can also change the profile fields later.
1.5 Changing the language
After setting the profile, the user can change the language in the main menu.

By clicking on the drop-down menu, the user can select a language from the list of available languages.